Seoul in South Korea is a destination many people dream of visiting. It has an abundance of culture to explore, unique sights, and amazing food.
No matter what you're into, you can probably find it in Seoul. So, how much does it cost to visit Seoul?
Recommended Read: Places to Go Shopping for Clothes in Seoul
On average, a 7-day vacation to Seoul will cost you around $2,077 from the United States and around $1,553 from Europe, as flight tickets are around half the price from Europe compared to the US. A long-term visit to Seoul, like studying abroad, will cost around $1,113 per month, and regular living abroad will cost around $1,639, not including plane tickets, tuition, or a similar one-time cost.
Both of these types of visits to Seoul can be done both cheaper and more expensive, depending on your preferences.
The calculations for these estimated costs are based on my own experiences visiting Seoul, both for a shorter period of time and being an exchange student in the country for about 4.5 months. You can see how I came to these estimated costs below.
---
Table of contents
---
Cost of traveling to Seoul, South Korea
When planning to travel to a new country, it can be difficult to determine what the cost is approximately going to be.
To help you get an idea of the cost of visiting Seoul, I've calculated the estimated cost for a realistic 7-day vacation as well as what a longer stay in the country costs.
I'll also share how much I've personally paid for staying in the country as an exchange student for around 4 months and later for around 1.5 months for vacation only.
7-day vacation to Seoul, South Korea cost
When you're visiting Seoul for a vacation of around 7-days, the cost per day is going to be quite a lot higher than longer-term visits.
The reason why the average daily cost is so much higher for shorter visits than long ones is that flight tickets make up a much larger portion of the total costs. Furthermore, because you know that you are only in the country for 7 days, you tend to spend much more on shopping, activities, and food to make sure you experience everything you want while you're there.
Based on these prerequisites and my experience traveling to Seoul, these are my estimates for a 7-day vacation to Seoul from Europe and from the US.
Cost of 7-day vacation to Seoul from the US
Plane Tickets (Round-trip) = ~$1,179
Accommodation (Hotel or AirBnB) = ~$367.5
Food = ~$147
Activities = ~$73.5
Shopping = ~$210
Travel Insurance = ~$75
Public Transporation (In Seoul) = ~$24.5
Total = ~$2,076.5
Cost of 7-day vacation to Seoul from Europe
Plane Tickets (Round-trip) = ~$655
Accommodation (Hotel or AirBnB) = ~$367.5
Food = ~$147
Activities = ~$73.5
Shopping = ~$210
Travel Insurance = ~$75
Public Transporation (In Seoul) = ~$24.5
Total = ~$1,552.5
These are the costs that I believe you will pay on a 7-day vacation to Seoul. If you believe you will prioritize differently, like spending very little shopping, then you can readjust the estimated cost by changing the amounts.
Here are the ranges of daily costs that I used to calculate the average overall average cost for each expense:
Accommodation (Hotel or AirBnB): $37.5 – $67.5 daily
Food: $15 – $27 daily
Activities: $5.5 – $15.5 daily
Shopping: $15 – $45 daily
Travel Insurance: $50 – $100
Public Transporation (In Seoul): $2.5 – $4.5 daily
While the cost of each type of expense can vary a lot from person to person, I believe most people will fall into this range.
Long-term stay in Seoul, South Korea cost
Longer stays in Seoul, South Korea, comes at a much smaller daily cost, as you'll be living a more "regular" lifestyle.
As you're in a different country, you will, however, probably still do many more activities and experiences compared to your regular life back in your home country.
For long-term stays in Seoul, there are more one-time costs that you need to pay, which I've listed below the monthly estimated costs.
The following estimated costs for long-term stays in Seoul are for the monthly living costs in the city.
Monthly cost of long-term stay in Seoul
Accommodation: $316 – $842
Food: $147 – $337
Activities: $28 – $70
Shopping: $55 – $200
Traveling: $131 – $458
Public Transporation (In Seoul): $63 – $105
Total: $740 – $2012 ($1376 average)
Some of these ranges have quite a large difference between the low end and high end, so here is an explanation of the ones that stand out.
Accommodation is going to be your largest monthly expense, and the type of accommodation you live in heavily determines your expected monthly cost. If you live at a dorm or similar accommodation as a student, you're going to pay around $316 a month.
On the other hand, if you're staying abroad and have to get accommodation yourself, you'll probably pay around $842 a month, if not higher than that. Do note that if you are going to stay in South Korea because of a job, the company that employs you might pay your rent as part of your contract.
Other miscellaneous costs, like doing laundry, buying toiletries, etc., are quite cheap in South Korea, so they won't affect your monthly living costs much.
Food costs can also vary a lot from person to person, depending on whether you want to be cooking yourself or not. I personally did not cook myself when I was an exchange student, which means I bought every meal from local takeout spots, convenience stores, shops, or ate at restaurants. I paid around $337 per month. If you wanted to, you could definitely get the food cost down to around $147 per month if you cooked yourself and didn't eat out too often.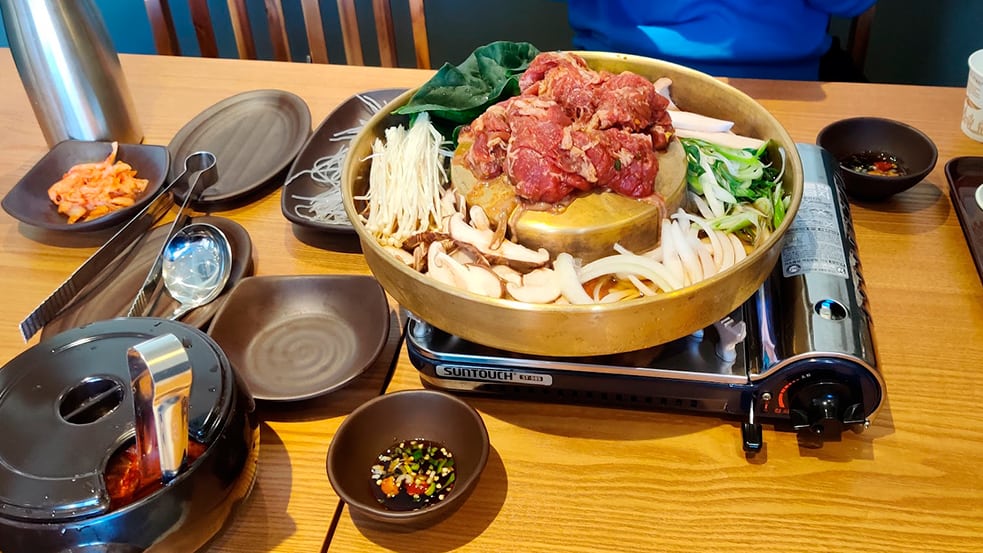 Shopping is another cost that varies a lot from person to person. Some people like to shop a lot and will spend a lot shopping monthly, while others might spend close to zero. You can do tons of shopping in Seoul, so chances are that you'll spend at least some every month on it.
Traveling is an expense some people might not expect, as they're already traveling to Seoul. However, while you're in South Korea, it's great to travel around the country or go on short trips to nearby countries that usually are far away from you when you're back at home. Therefore, I recommend going on short trips around South Korea or nearby countries.
How much you'll spend on average monthly on traveling around will obviously depend on how much you want to travel. During my stay as an exchange student, we went on two trips around South Korea – to Jeju and Busan for several days at a time, as well as one-day trips to areas outside of Seoul. Back then, we could not leave South Korea because of restrictions, but I heard many people go to Japan, etc., while they are in South Korea.
Public Transport probably won't vary that much from person to person, as most people use public transportation as the main way to get around, so they'll use it a similar amount. It really depends on whether you need to use it to get to school/work.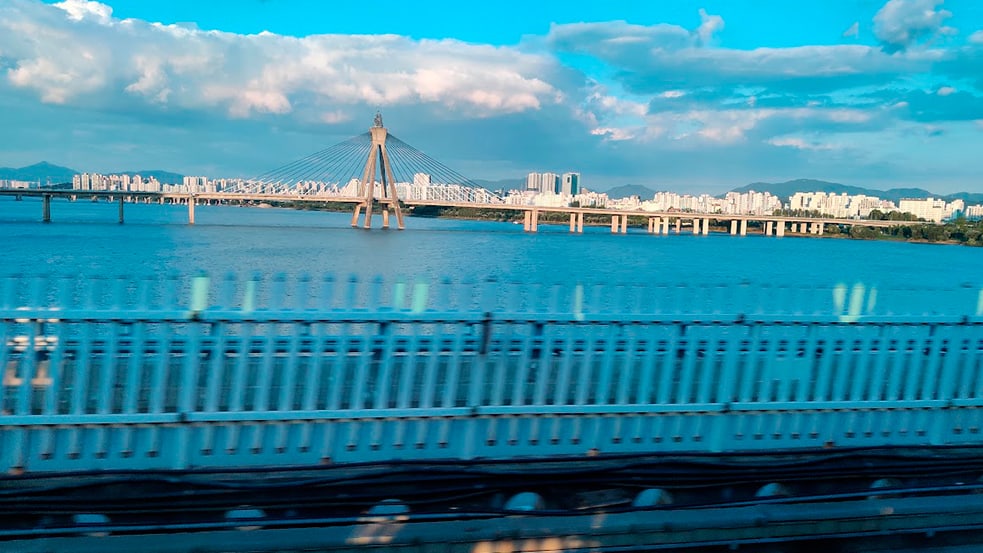 Activities costs depend on how often you want to see attractions, join tours, etc., but from my experience, it seemed most other foreigners in South Korea did it around as often as each other. We usually went in a larger group as well, which meant we spent the same. Some activities, like hiking, are free to do. You just need to take public transportation there and bring your own food/water.
Besides the monthly living costs, you'll also have to pay for other things when you're going to stay in South Korea for a longer period of time. These are some of the ones that you might have to pay for:
Flight tickets: $655 – $1,179
Insurance: ~$100 per month
Vaccinations: ~$400*
Phone bill: ~$30 per month
Textbooks for studies: ~$260*
Visa-associated costs like language tests: ~$300
Tuition $0 – $10,000 per semester*
*These expenses can vary greatly, so I cannot give any accurate estimated cost for some of these things. Some people might not have to pay anything for the expenses marked with "*", depending on their country or their situation, while others might have to pay more than the listed amount. You'll have to check the cost for yourself based on your situation. Also, if you're not studying in Seoul but are there for work, you obviously won't have tuition costs or textbook costs.
While getting estimated costs can be great, it's also nice to hear actual numbers from someone's trip.
I have personally been to Seoul twice so far, once as an exchange student for around 4 months and once just for vacation for around 1.5 months.
For my trip to Seoul as an exchange student from Denmark for around 4 months, I paid the equivalent of $12,903 back then, everything included, now around $10,667. To give some context, I lived in cheap accommodation for the first ~three months near my university after quarantining in an Airbnb. For the last ~20 days, I lived in a nice hotel (around $60 per night). I did not have to pay tuition. I also did not cook any food myself, which means I bought takeout food, food from convenience stores, or went to a restaurant for all my meals (I spent probably around $20 a day on average on food). I did not think much about limiting my spending while I was there, as I wanted to freely experience the country.
I did some shopping, but not a ton. I also went to Busan for a couple of days, Jeju for around a week, and some other places outside of Seoul for 1-day trips a couple of times. If I had to give a realistic estimate, I'm sure you could have done everything for around half the price that I did if you are also an exchange student and also do not have to pay tuition. If you're living abroad in South Korea and need to get your own apartment, etc., you should expect the monthly rent to be quite a lot higher, around 2-3 times higher than that of dorms or similar accommodations.
For my second trip to Seoul, which was a vacation of around 1.5 months, I spent the equivalent of $8,063 back then, everything included, now around $6,677. That trip was definitely more expensive than the average vacation of that length to Seoul, as I prioritized staying in nice accommodations, traveling around in South Korea, eating at some expensive restaurants, and generally just spending without limiting myself. Again, I believe a vacation to Seoul of that length could be done for half of that price, if not less.
---
That's how much it costs to visit Seoul in South Korea!
Have any input or suggestions for this guide? Let us know in the comment section below.