After taking in the life of the large city of Seoul, Busan, or wherever you're staying, taking a trip to Jeju Island can be a great change of pace.
There are many fun and exciting things that you can do on the island of Jeju, as well as beautiful nature, which are sure to make for an unforgettable experience.
Recommended Read: Things to Do After Arriving in South Korea
If you think it's overwhelming with the vast number of things you can do and see on Jeju, then this guide might help you narrow down your search. All the recommendations I give in this guide, except one, are things I have personally done and experienced in Jeju, which I believe most other people will enjoy as well.
---
Table of contents
---
Best things to do on Jeju Island
Jeju Island is an awesome island to visit for a short vacation while you're staying in South Korea.
I've been there twice, and both were amazing experiences with lots of exciting things to do and experience, as well as some needed relaxing times.
If you're not sure how to get there, check out our guide on how to get to Jeju Island from Seoul or Busan here.
You can easily find all the locations for these recommendations on either Naver Maps or Kakao Maps. I'll make sure to include the address that those apps will recognize. The text in the parenthesis is the name of the location, which you can usually just type in to find the destination in the apps. If they don't work, I've also provided the exact address. All names and addresses are written in both Korean and English letters.
These are my recommendations for things you should do when traveling to Jeju Island!
Take in the view at Seongsan Ilchulbong Mountain Peak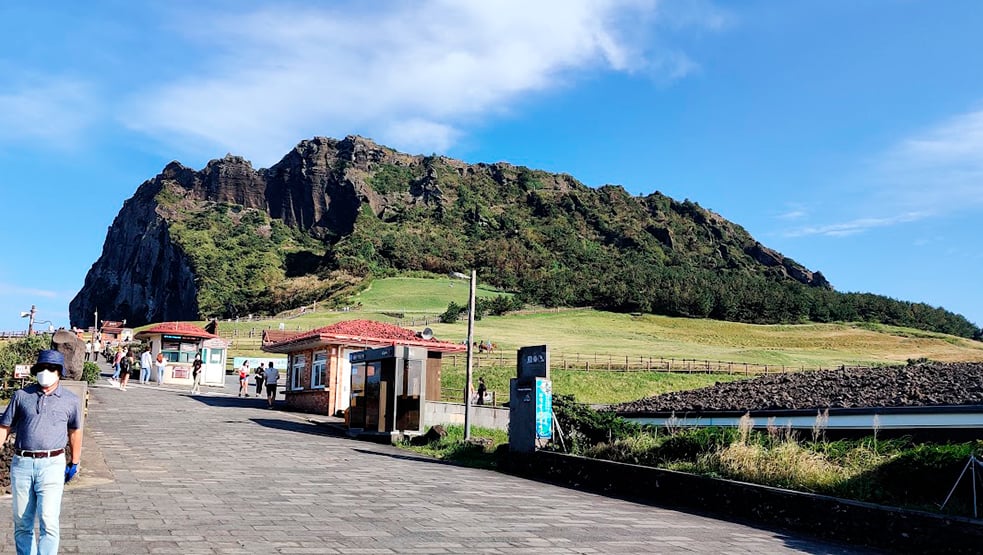 At the top of the Seongsan Ilchulbong Mountain Peak (성산일출봉), you can enjoy the beautiful views of both the eastern part of Jeju as well as the ocean.
But that's not all. On the other side of the peak is a massive crater in front of the ocean.
Recommended Read: How to Get to Nami Island from Seoul
You can purchase a ticket to see the peak at the bottom of the mountain and then go up by taking the stairs, which take approximately 10 – 30 minutes, depending on your speed and need for breaks.
Address: (성산일출봉) 제주 서귀포시 성산읍 성산리 1 / (Seongsan Ilchulbong) 1 Seongsan-ri, Seongsan-eup Seogwipo, Jeju-do
Relax at Hamdeok Beach
Jeju has several beautiful beaches to visit, and Hamdeok Beach (함덕해수욕장) is up there among the best, in my opinion.
Not only is Hamdeok Beach great for swimming, walking around in the sand, or nearby nature, but the area surrounding the beach is full of restaurants, cafés, and small shops.
Recommended Read: Where Can You Buy Sunscreen in South Korea?
It's a great location to visit on a sunny day for a relaxing time. You can also walk up the hill to the right of the beach and see the sunset coming down over the beach and city.
Address: (함덕해수욕장) 제주 제주시 조천읍 조함해안로 525 / (Hamdeok Beach/HamdeokBathingResort) 525 Johamhaean-ro, Jochon-eup Cheju, Jeju-do
Go Through Manjanggul Lava Cave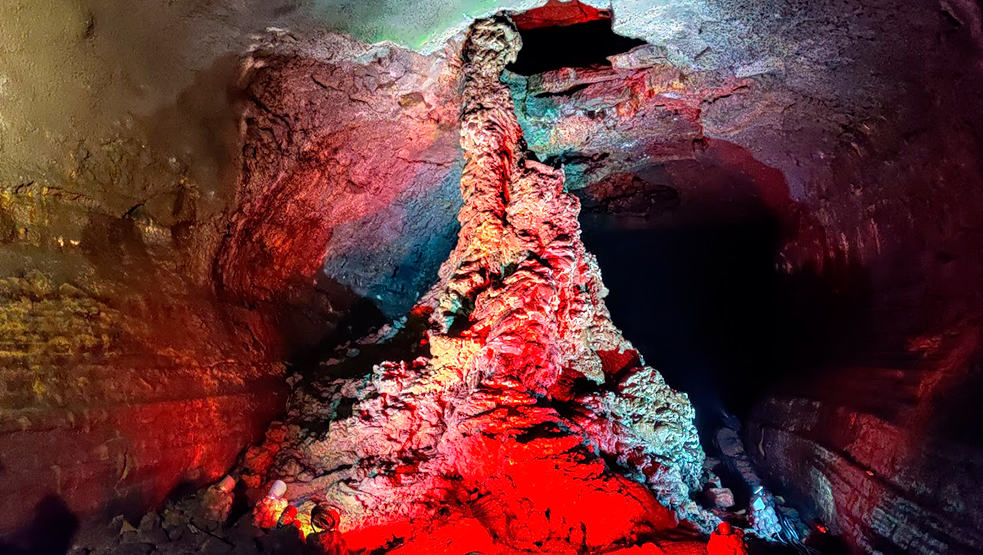 The Manjanggul Lava Cave (만장굴) is an interesting long cave with a structure formed by flowing lava dripping onto itself.
Not only is it exciting to see the lava structure and the cave itself, but experiencing the climate inside the cave is also something you'll remember.
The total distance that you can walk in the cave is around 2 kilometers (1 kilometer to the lava structure and back). The cave itself is around 8 kilometers long, but most of it is closed off for visitors for safety reasons.
Address: (만장굴) 제주 제주시 구좌읍 만장굴길 182 / (Manjanggul Cave) 182 Manjanggul-gil, Gujwa-eup Cheju, Jeju-do
Explore Udo Island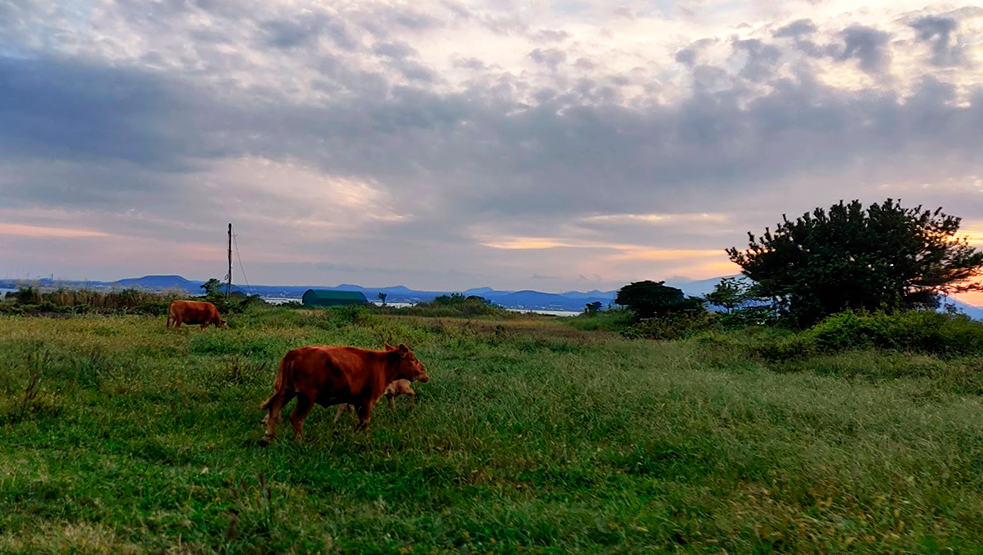 Udo Island (우도섬) is a small island to the east of Jeju, which you can reach by taking a ferry at the Seongsan Port (성산항).
There are many things to see and experience on Udo Island, including beaches, nature, structures, and lots of different food.
Renting a scooter or an electric bike makes for a fun day of exploration on the island. Just make sure to catch the last ferry going back to Jeju. Otherwise, you'll have to wait till the next morning for the next ferry.
Address: (우도도항선선착장) 제주 서귀포시 성산읍 성산등용로 130-19 / (Seongsan Port) 130-19 Seongsandeungyong-ro, Seongsan-eup Seogwipo, Jeju-do
Eat at Dongmun Street Food Market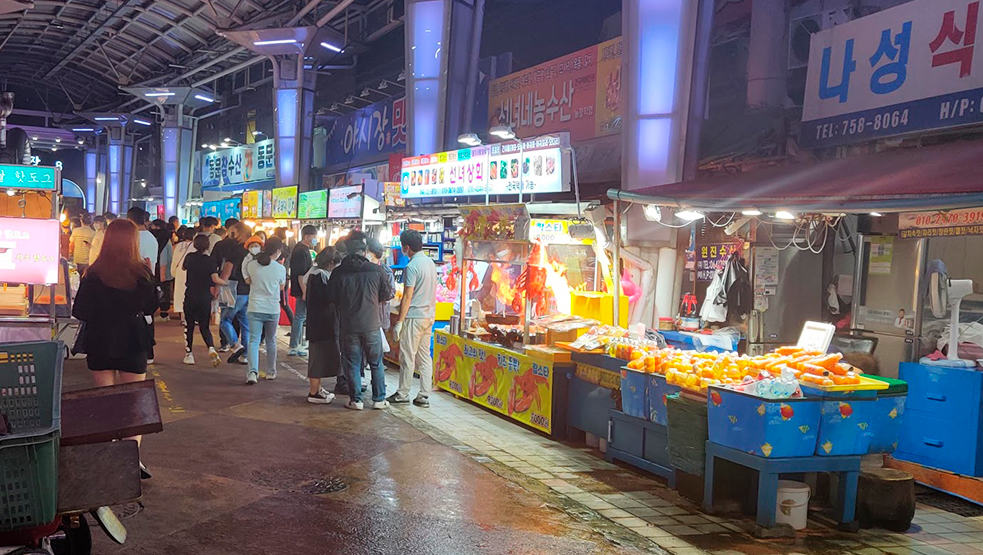 In the mood for some tasty street food? The Dongmun Street Food Market (동문재래시장) in Jeju City has you covered. The street food stalls in the market are just part of the entire market, which is called Dongmun Traditional Market.
The market has all kinds of food for you to try, including various desserts.
If you go there at night, you get to fully enjoy the incredible show of fire used to cook many of the foods that you can purchase.
Address: (동문재래시장) 제주 제주시 관덕로14길 20 / (Dongmun Traditional Market) 20 Gwandeong-ro 14(sipsa)-gil Cheju, Jeju-do
Hike Hallasan Mountain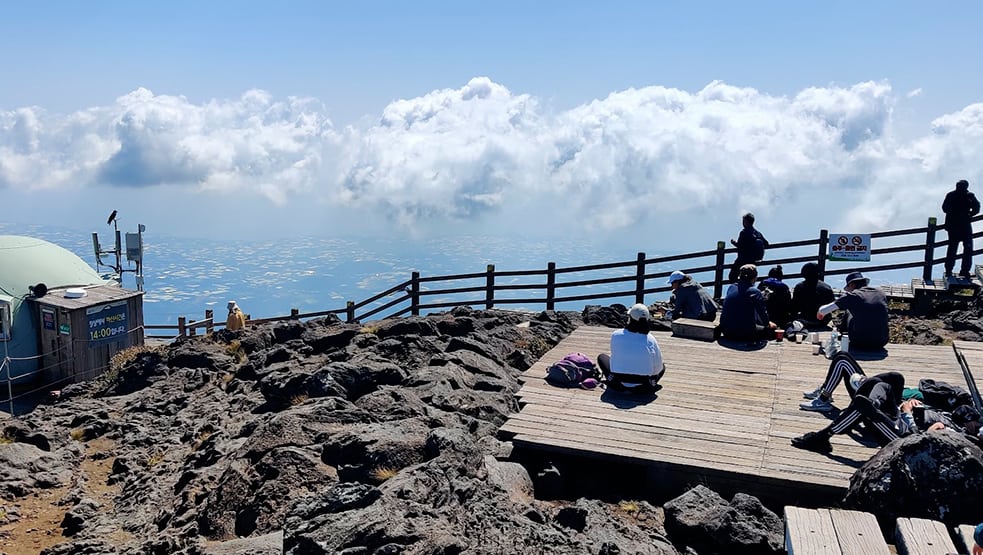 Hallasan Mountain is the tallest mountain you can hike in South Korea, making it both a beautiful and challenging hike.
The hike is quite long, it took us around 8 hours in total, including time at the top of the mountain, so you want to go there in the morning. Our total active movement time was 5 hours.
There are several starting points around the bottom of the mountain, some of which are harder than others, so you can choose one that matches your preferences.
When I did the hike, we started at the starting point for the Seongpanak Trail (한라산국립공원 성판악탐방로). It was a long but quite easy way up from there. You do, however, mostly walk inside the forest, which means you cannot see the scenery much before you reach the top.
After being at the top, we went down in the opposite direction and followed the Gwaneumsa Trail when the route split, which I strongly recommend that you do as well, as the scenery going down that way is amazing. It is a harder route, but it's definitely worth it for the views. We ended at the bottom of the mountain at the starting point for the Gwaneumsa Trail (한라산국립공원 관음사 탐방로).
You can take any routes that you prefer. I've listed the addresses for the trails that we took below, so if you want to take another route, search for other starting points on Naver or Kakao Maps.
Here is an image of the route that we took: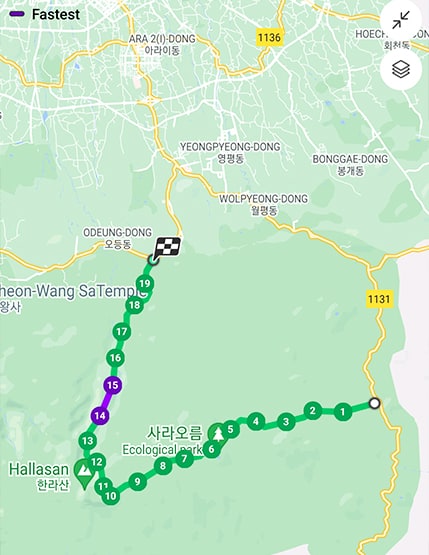 Address starting point: (한라산국립공원 성판악탐방로) 제주 제주시 516로 1865 / (Seongpanak Trail) 1865 516-ro, Jochon-eup Cheju, Jeju-do
Address ending point: (한라산국립공원 관음사 탐방로) 제주 제주시 산록북로 588 / (Gwaneumsa Trail) 588 Sallokbuk-ro Cheju, Jeju-do
See Cheonjeyeon Waterfall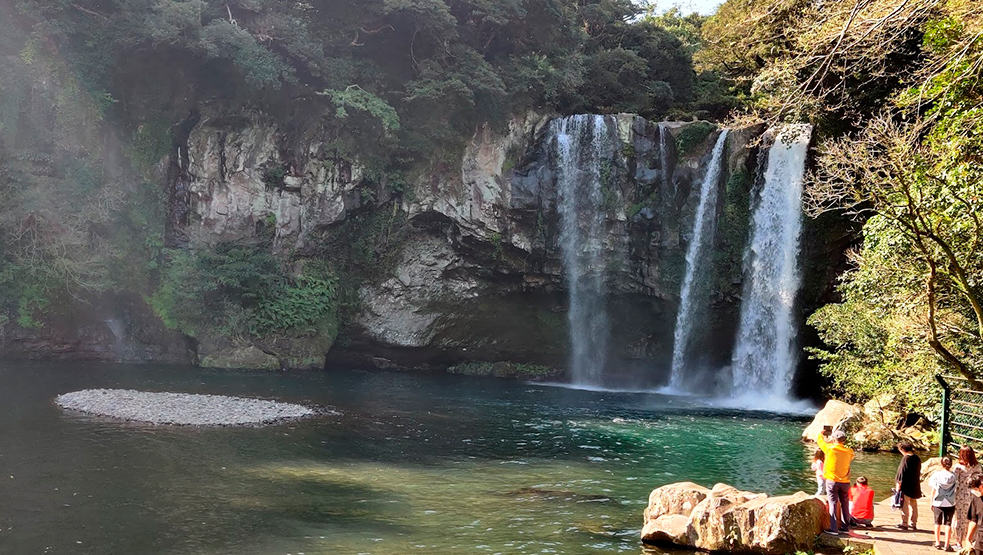 There are several beautiful waterfalls to see in different places on Jeju Island. Most of them are on the far south of the island.
I personally went to the Cheonjeyeon Waterfall (천제연폭포), which we all enjoyed. It is also written as Cheonjiyeon Waterfall some places online.
While this waterfall was great to see, and I recommend you go as well if you're in the area, I think the other waterfalls you can see on the island are similar.
Address: (천제연폭포) 제주 서귀포시 천제연로 132 / (Cheonjeyeon Waterfall) 132 Cheonjeyeon-ro Seogwipo, Jeju-do
Go to Theme Parks & Museums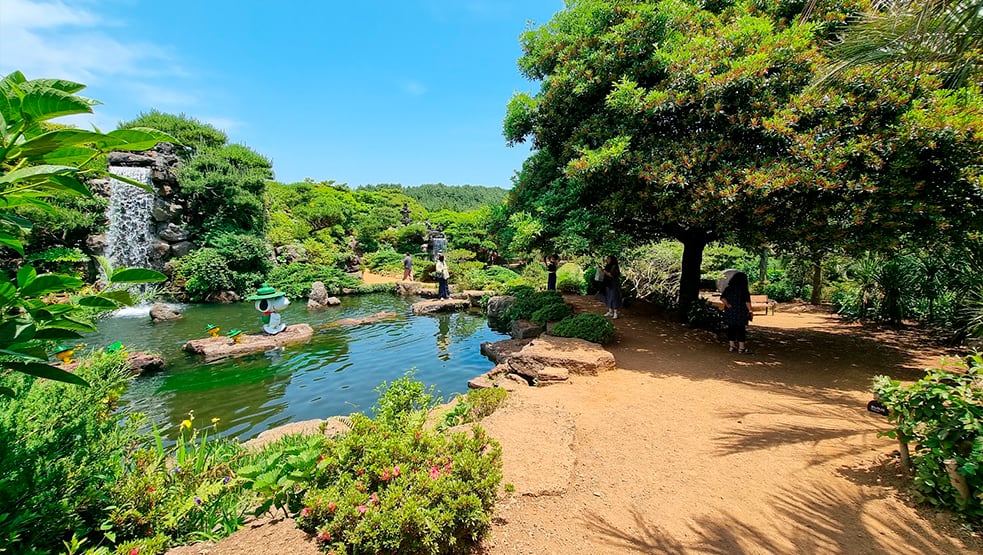 Jeju Island has several theme parks and museums for you to visit, and many of them are unique and well-made.
Snoopy Garden (스누피가든) is one of the places that I visited, and I was surprised by how well it was made and beautiful the place was.
If you enjoy visiting theme parks or museums, there are sure to be some that suit your taste in Jeju.
Here are some of the most popular ones for inspiration:
Snoopy Garden
Chocolate Museum
Hello Kitty Island
Jeju Love Land
Jeju Glass Castle
You can easily find the address for these locations by searching for them online or on Naver or Kakao Maps.
Eat Jeju Black Pig Pork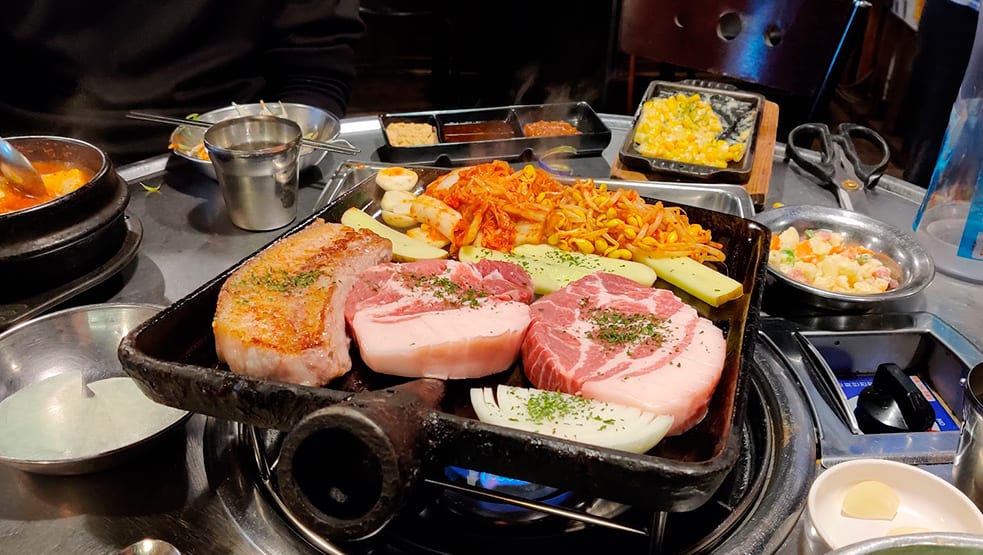 There are lots of great food to eat in Jeju, and Jeju Black Pig Pork is one of them.
Jeju Black Pork is pork from a breed of black pigs raised in Jeju. I also tried it, and it was delicious. But, I honestly couldn't tell the difference from other Korean BBQs I had previously had in Seoul.
Either way, it's always nice to have some samgyeopsal for dinner, and if you want to make it a special evening, you can go drinking around the city center of Jeju City afterward.
Shop at Jungang Underground Shopping Center + Street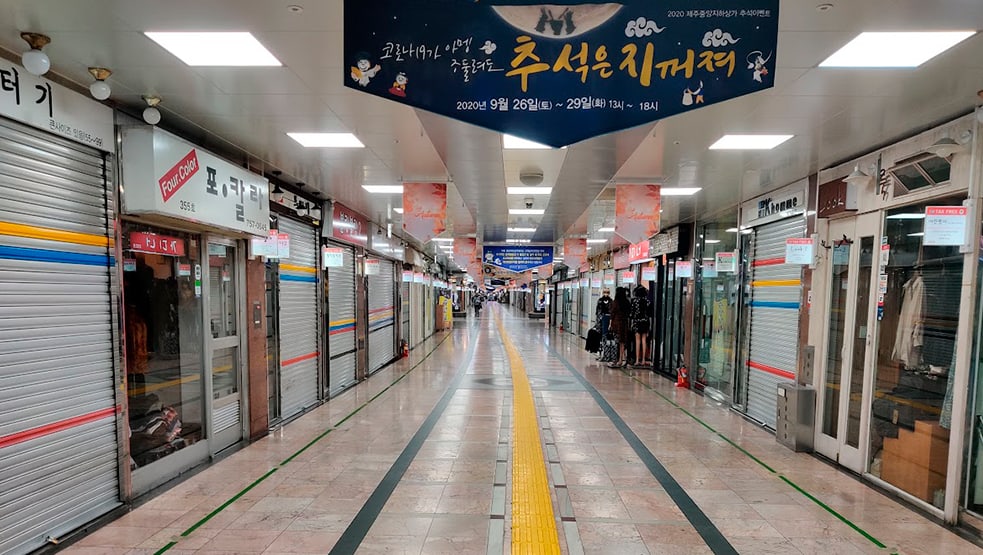 If you need a break some seeing and experiencing nature and other attractions in Jeju, you can go on a shopping spree in Jeju City.
The Jungang Underground Shopping Center (제주중앙지하상가) is a very long underground shopping mall with tons of small shops that sell various clothes, cosmetics, souvenirs, and a few other things as well.
On the street level right above the Jungang Underground Shopping Center, there are also several shopping streets full of many well-known brand stores, as well as some smaller Korean ones.
Address: (제주중앙지하상가) 제주 제주시 중앙로 60 / (Jungang Underground Shopping Center) 60 Jungang-ro, Jeju-si
Watch the sunset at The Cliff Bar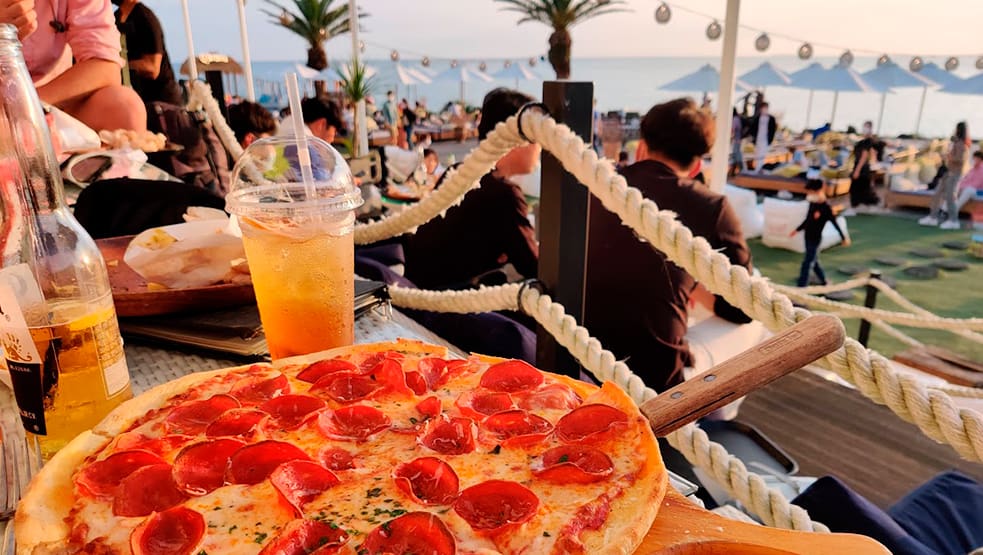 At The Cliff Bar, located on the south side of Jeju, you can sit and enjoy some food and a couple of drinks while overlooking the ocean.
This is a great place to go after seeing something on the south side of Jeju Island. I recommend going there in the afternoon or around dinnertime and staying there and seeing the sunset.
There is also music and games to play inside, so if you're up for a fun night, you can stay there for a while. When I was there, they had DJs playing all evening.
Address: (더클리프) 제주 서귀포시 중문관광로 154-17 / (The Cliff) 154-17 Jungmungwangwang-ro Seogwipo, Jeju-do
Try Jeju Exclusive Starbucks Items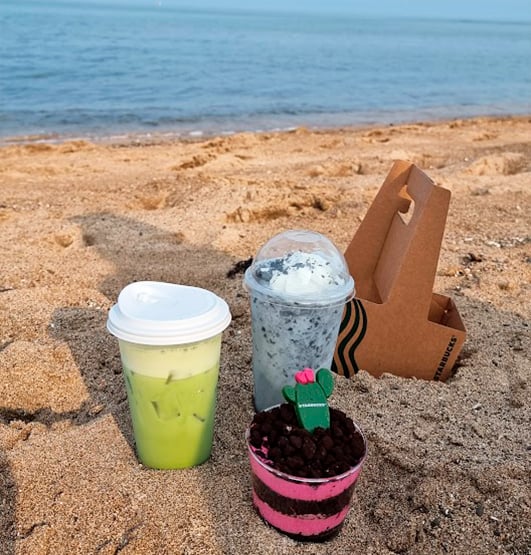 Starbucks is popular all over South Korea, and it's no different in Jeju.
Something interesting they've done with Starbucks in Jeju is that they've created special items that you can only get in Starbucks shops in Jeju Island. Both coffees, drinks, and desserts.
If you like Starbucks too or happen to come by one, you might want to take a look at what special items they have to offer.
See Matcha Fields + Osulloc Tea Museum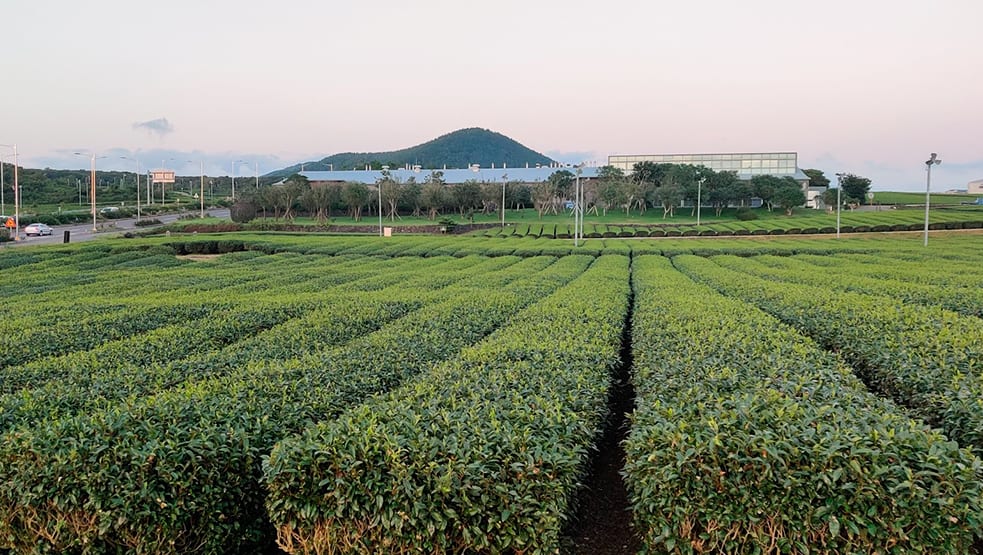 Jeju is known for being a big producer of matcha for tea and other products.
You can visit several matcha fields on Jeju Island to see how the plant is grown. One of them is Osulloc Tea Museum (오설록 티 뮤지엄). They have both a tea museum and fields of matcha right outside on the other side of the road.
Inside the museum, you can both see a bit of history on tea, but, for most, the highlight of the museum will probably be the various matcha desserts you can enjoy as well as the various tee-related gifts you can purchase.
Address: (오설록 티 뮤지엄) 제주 서귀포시 안덕면 신화역사로 15 / (Osulloc Tea Museum) Jonje-ro 15beon-gil Seogwipo-si, Jeju-do
Visit Jeju Folk Village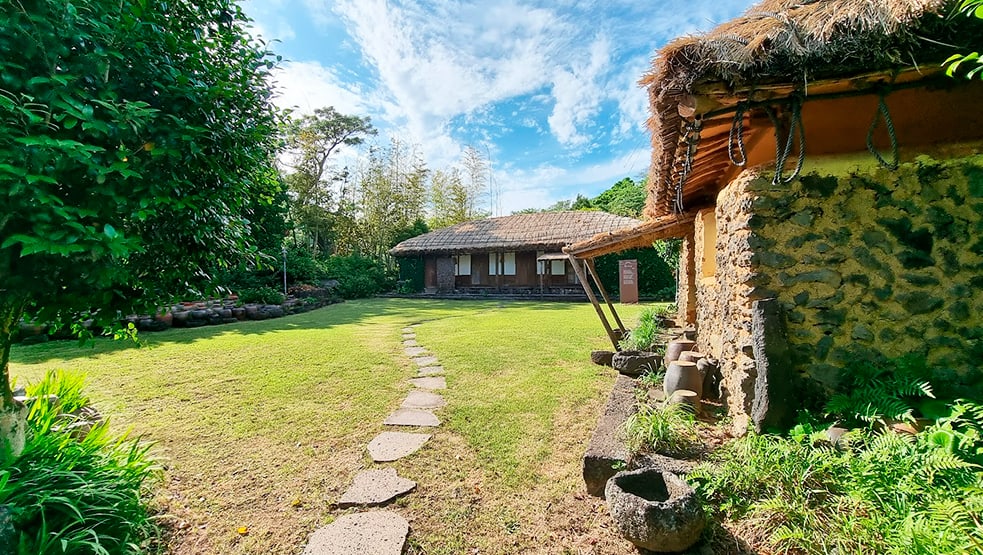 At the Jeju Folk Village, you can get a glimpse of what life was like back in the day on Jeju Island.
There, you can see both buildings, artifacts, and tools like they were back more than 100 years ago. Depending on when you go, you can also see people making shows or demonstrating how some things were done back then.
While I didn't personally have a chance to go here, I heard from several people that it was a great experience going there.
Address: (제주민속촌) 제주 서귀포시 표선면 민속해안로 631-34 / (Jeju Folk Village) 631-34 Minsokhaean-ro, Pyoseon-myeonSeogwipo, Jeju-do
---
Those are all my recommendations for things to do and experience in Jeju!
Have any input or suggestions for this guide? Let us know in the comment section below.